Eyelash Extensions 100% Real Mink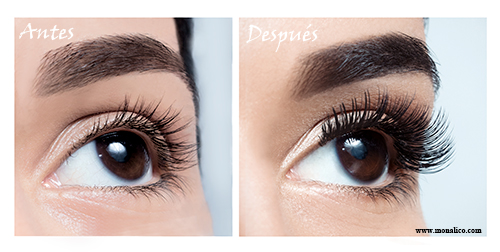 Eyelash Extensions
one by one
100% Real Mink
Barcelona
The 100% natural hair eyelashes are very similar to our own natural eyelashes.
If you compare this type of eyelash with a real eyelash, only a professional will notice the difference. Even under a magnifying glass you will never know the difference.
This kind of eyelash extensions is very soft, light and flexible. The tip of this eyelash is lighter than its root. Each eyelash is identical, thus, enabling you to get a 100% natural effect. As the mink and the silk eyelashes do, the 100% natural hair eyelashes have different lengths; however, unlike them, these latter lack different thicknesses. Therefore, they will not add volume to your gaze.
This sort of eyelash fits those women who do not want to spend their time making themselves up, but at the same time wanting to highlight their natural beauty just by lengthening their eyelashes. We do not recommend this type of eyelashes if yours are too few. If you wish to possess a perfectly natural gaze, these eyelashes are meant for you!
These eyelashes are made for you!